Symbol:

Igate (Generic)
Latest Packet:
Position Packet
Path2:
APRS via TCPIP*,qAC,GLIDERN2
Latest Status:
130617h v0.2.6.ARM CPU:0.3 RAM:698.5/877.7MB NTP:1.9ms/+10.0ppm +62.0C 0/0Acfts[1h] RF:+60-4.3ppm/+1.27dB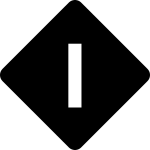 We receive all packets from the Open Glider Network. The goal of the Open Glider Network project is to create a unified platform for tracking aircraft equipped with FLARM and OGN trackers.
To get a better understanding of the APRS path I recommend reading the explanation written by wa8lmf.