Aircraft Registration2:
PH-1198
Aircraft Model:
Duo Discus t
Latest Packet:
Unknown Packet
Latest Comment:
!W55! id05484A8A -039fpm -2.3rot 2.2dB 4e -3.ICA48478F>APRS,qAR:/151726h5234.47N/00658.01E'278/058/A=004622 id0548478F +634fpm +1.8rot 3.8dB 3e +1.2kHz gps2x3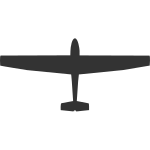 We receive all packets from the Open Glider Network. The goal of the Open Glider Network project is to create a unified platform for tracking aircraft equipped with FLARM and OGN trackers.
Aircraft device details such as Registration, CN and Aircraft Model is collected from the OGN Devices DataBase. We will only display information that can be used to identify an aircraft if the aircraft device details exists in the OGN Devices DataBase, and if the setting "I don't want this device to be identified" is deactivated.