Symbol:

Igate (Generic)
Latest Packet:
Position Packet
Path2:
APRS via TCPIP*,qAC,GLIDERN5
Latest Status:
091540h v0.2.6.ARM CPU:0.5 RAM:784.0/2121.3MB NTP:0.2ms/+3.0ppm +71.0C 10/10Acfts[1h] RF:+49+0.0ppm/-1.16dB/+4.0dB@10km[506048]/+6.9dB@10km[12/24]

Latest Position3:
52.7235, -2.742
Receive Time:
(Received in latest packet)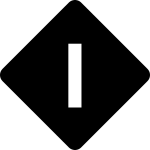 We receive all packets from the Open Glider Network. The goal of the Open Glider Network project is to create a unified platform for tracking aircraft equipped with FLARM and OGN trackers.
To get a better understanding of the APRS path I recommend reading the explanation written by wa8lmf.
Position accordning to the Google geocoding service, based on the reported latitude and longitude (if we get no valid position from the Google gecoding service we will show the latitude and longitude).
This is the Maidenhead Grid Square Locator, used by ham radio operators to specify a location (using few characters).