Symbol:

Glider
Latest Packet:
Position Packet
Path2:
OGFLYM via qAS,FLYMASTER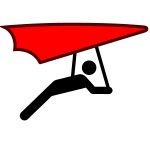 We receive all packets from the Open Glider Network. The goal of the Open Glider Network project is to create a unified platform for tracking aircraft equipped with FLARM and OGN trackers.
To get a better understanding of the APRS path I recommend reading the explanation written by wa8lmf.